Duct Cleaning Service
London, Ontario & Surrounding Area

Keep Your Ducts Clean With Experienced HVAC Technicians
Here's more information to help.
How do my ducts get dirty? Your furnace and air conditioner move air through your home ALL year… along with dust, mites, hair, dander and other allergens. Although the furnace filter catches material at the furnace, as air moves through the ducts there can be areas (aka. 'dead spots') where airflow is not as strong where these particles can accumulate.
BONUS: Get your duct cleaning with unlimited vents, limited time only, when you book a duct cleaning today 519-439-4328.
When should I get my ducts cleaned? Every home is different. If you've recently moved, live in an older home, notice your furnace filter gets dirty really fast, recent construction or major renovations, notice allergy/asthma flare ups, have multiple pets or notice frequent dust build up around the house, you could consider having your ducts cleaned.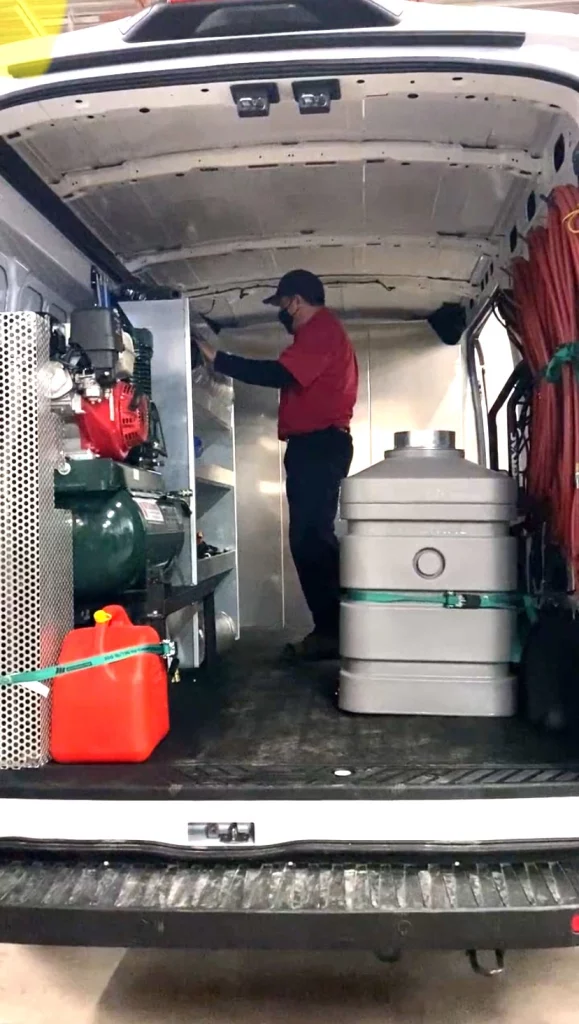 Professional duct Cleaning For Your hvac System
How often should ducts be cleaned? Frequency can depend on many things. Some things to consider are the size of the home, how much carpet there is, how many people live in the home, if you have pets, any recent renovations and more.
How often should I get my dryer vent cleaned? Like duct cleaning, it can vary. We suggest cleaning out your lint trap every time you use the dryer to avoid the chance of a potential fire and have your dryer exhaust vent thoroughly cleaned by a professional about once a year.
Because of the pressure and from the duct cleaning blower and vacuum, in some cases, the dryer vent cannot be done depending on what material the dryer vent is made of, how it's hooked up and accessibility. Ask us about dryer vent cleaning. 
…Is it worth it?… Yes – the accumulation or organic matter in your ductwork can have a negative effect on your health (most especially if you have asthma or allergies) so it's important to have them cleaned every once in a while. Clean ducts can also improve airflow efficiency, protect your heating & cooling system and can help reduce dust levels in your home.
Ready to book? Call now.
Contact Us For Duct Cleaning
Professional Cleaning For Your Duct System
Keep Your Ducts Clean With Experienced HVAC Technicians
"*" indicates required fields