Specials & never before seen Rebates
There is lots of information in the market about rebates. There are several rebate programs happening for Canadians and specifically Ontarians. On top of the government rebate programs, we are offering promotional manufacture rebates. If you are thinking of a new home comfort system CALL US TODAY.
Lets see where we can save you money!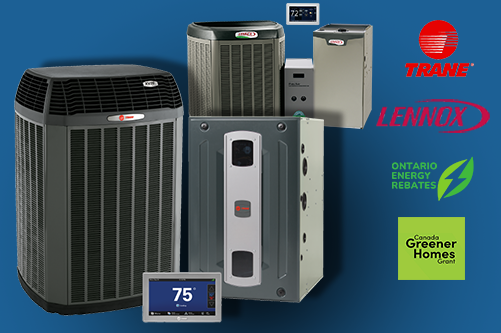 Trane and Lennox
Fall Manufacture rebate Promotion
Trane is offering up to $1630 rebates on select home comfort systems.
Lennox is offering up to $1500 rebates on select home comfort system. Limited Time only.
Manufacture rebates can be combined with the Home Efficiency Rebate Plus government rebate program.
For a no pressure quote with quick and easy installation CALL TO BOOK.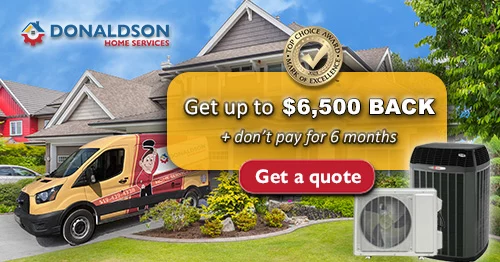 Get a free quote from Donaldson on a new heat pump system to take advantage of up to $6,500 back from the Federal Energy Savings Rebate program, Enbridge or Union Gas and don't pay for 6 months. Contact Donaldson.
Limited time only. Available on approved credit. London, St. Thomas, Woodstock, Strathroy & Area. Not valid with any other offer. Custom payments, open financing, same day approval. Available on select products. Call now for more information and to book a free quote!
true care 10 & 15 year furnace Warranty - included
Get an all inclusive 10 or 15 year furnace warranty included with select furnace and air conditioning systems. Learn more or contact us for more information 519-439-4328.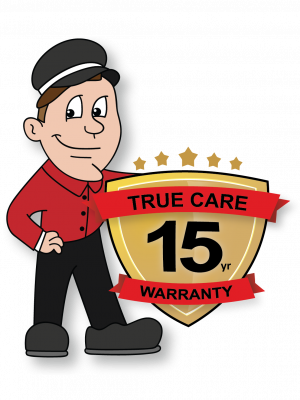 Save $100 on a duct cleaning
Get upfront pricing for whole home duct cleaning with UNLIMITED vents. Protect your health & home now with a whole home duct cleaning. Limited time only. Call us to save $100 when you book now.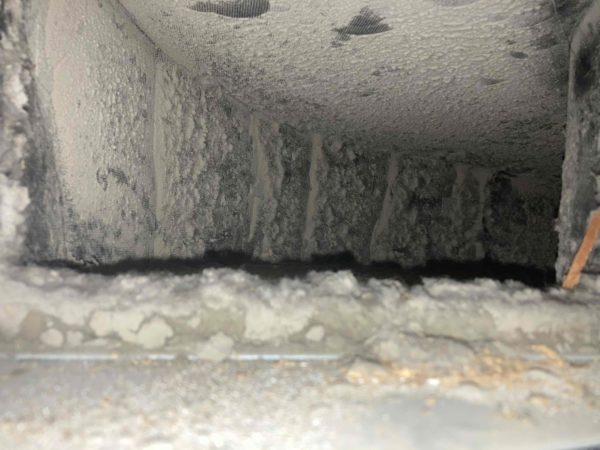 Not happy with your hot water service? Rent or buy a traditional hot water tank from 40-60 gallons or go tankless! We service and replace water heaters throughout London. Low payments, easy buyouts, we'll return your old rental for you, and your monthly fee will never go up. Call now.
Need financing? No problem! Check out our 8 different open-ended plans including weekly, biweekly, and monthly payment options. Cannot be combined with special offers. Learn more or call us for more information. Contact us for a free quote 519-439-4328.
*Terms & Conditions may apply to all above offers. Discounts redeemable on select equipment while supplies last. Promotions cannot be paired with other offers.
*All financing and payment plans available on approved credit only. Offers may be limited time only and on select products. Please call for more information 519-439-4328
"*" indicates required fields