Filtration Systems Installations & Repair Services
London, Ontario & Surrounding Area

Air Filtration System Installation and Maintenance
Do you want to breathe the cleanest air possible? Make sure your home or business has an efficient, reliable air filtration system. If you have been noticing a lot more allergy symptoms, or if your house is feeling stuffy and uncomfortable in general, then it's time to think about getting an installation and repair service.
What Air Filtration System
Is Right For You?
Not all buildings need the same filtration system. Many homeowners will do well to add a low-efficiency system; commercial buildings may need a high-efficiency purifier system. It doesn't matter what your building is – our team of experts can help you select the ideal system for your needs and budget.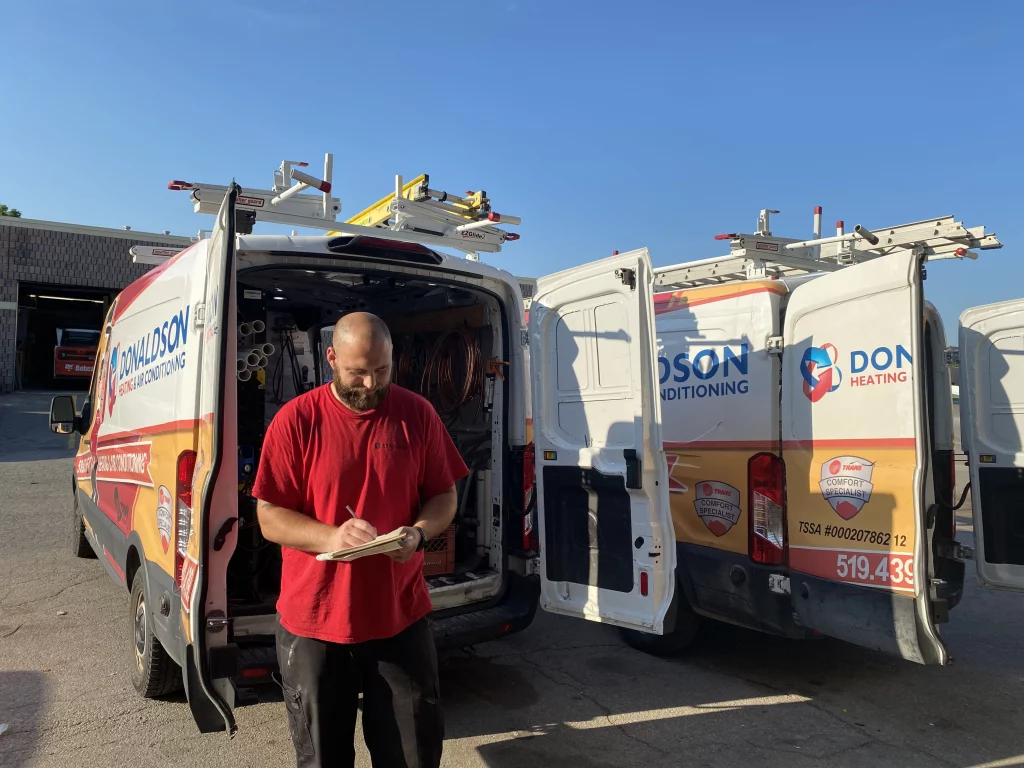 Air Filtration Systems Repair Services in London & Area
If something goes wrong with your filtration system, your well-being depends on it coming back into service as soon as possible. We'll be there whenever you need us to provide quick assistance that gets everything running smoothly again. Our knowledgeable staff is always on standby to help clients in London, St. Thomas, Strathroy, Exeter, Woodstock and communities in these areas get their air as clean as possible!
Get A Quote For An Air Filtration System
"*" indicates required fields