UV Light System Installation & Repair Services
London, Ontario & Surrounding Area

Kill bacteria & fight virsus
with a UV Light
Kill bacteria and fight viruses with a home UV light. Although large particles such as dust, pollen, dander and mites, can be capture by a regular furnace filter, bacteria, viruses and mould can make their way through and build up in your HVAC system. Protect your health and home with the best UV light installation and repair services from Donaldson. Talk to us about UV lights today.
Ultraviolet Light System Installation
There is moisture in the air. In that moisture can be contaminants including mildew, bacteria, and viruses that air making their way around your home. Ultraviolet (UV) lighting in your home HVAC system kills these pollutants as the air passes through your furnace and actually sanitizes the air you breathe for a healthier, happier home. Talk to us about a UV Light today!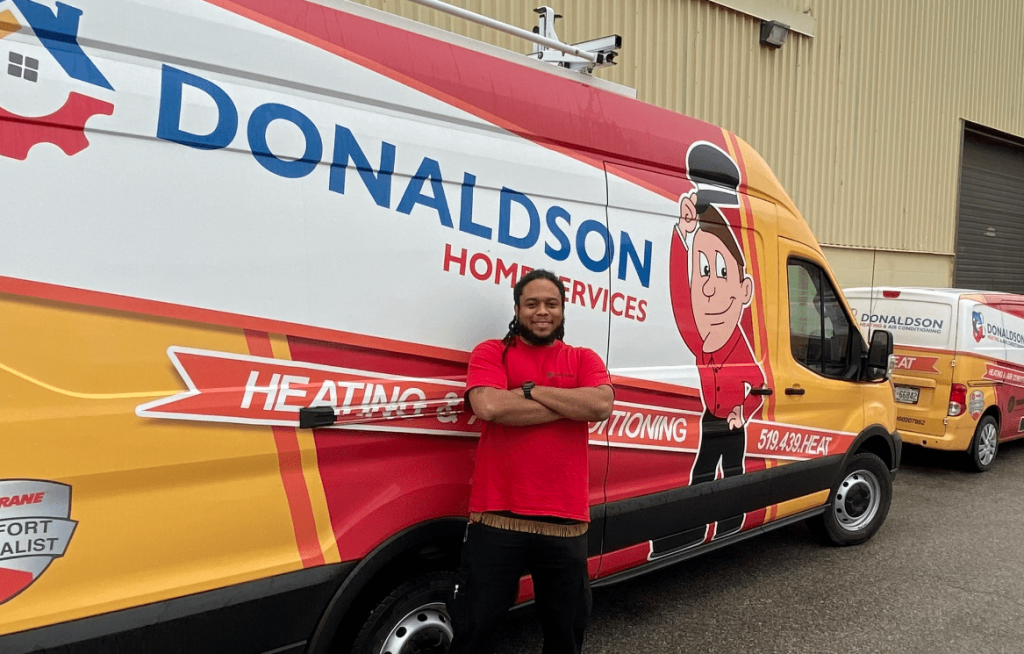 Once we install a UV light system, you need to make sure it performs its best. When dust and dirt create a coating on the bulb, it can lower UV output and the effectiveness of the light. We can help you maintain the UV light system and make sure it's working at maximum capacity.

For more details on the HVAC equipment that could improve your indoor air quality, speak to an expert Donaldson Technician today.
Get Your UV Light System Quote Now
"*" indicates required fields